Kolloquium: Liturgy, Power and Public Life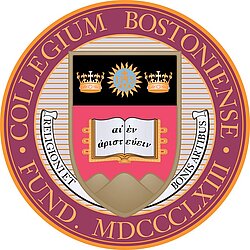 Im Zuge der Exkursion nach Boston im Rahmen des DFG-Projekts Liturgiereformen, wird zum 8.-9. März 2010 am Boston College (USA) ein Kolloquium unter dem Thema "Liturgy, Power and Public Life" stattfinden. Seit Mai 2009 sind die theologischen Fakultäten am Boston College und an der Universität Würzburg gemeinschaftlich verbunden.
Der Hauptvortrag wird von Bruce Morrill S.J. gehalten werden, der als Extraordinarius am Boston College sich bereits theologisch mit dem Verhältnis von Politik und Liturgie auseinandergesetzt hat.